FECT and DS Climate Change and Hazards Portal
Wins ICTA's e-Swabhimani 2019 Digital Social Impact Award
The Federation for Environment, Climate and Technology portal – www.disaster.lk – was adjudged the winner in the Environment and Green Energy Category of the e-Swabhimani 2019 – Digital Social Impact Awards by Sri Lanka's Information and Communication Technology Agency (ICTA). The award was presented by Prof. Rohan Samarajiva, Chairman of ICTA and Mr. Ruwan Amarasekera, Chairman of Grand Jury, e-Swabhimani 2019 at Shangri La, Colombo on the 18th October 2019.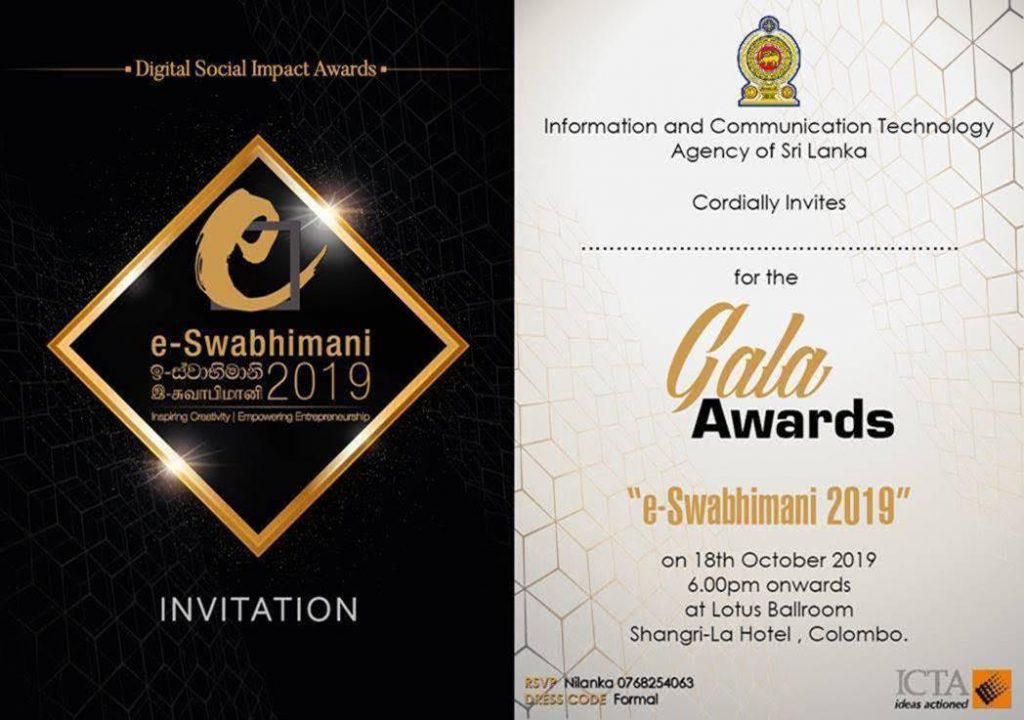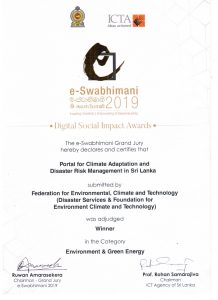 In this portal, Hazards and Disaster information to inform disaster preparedness, early warning, resource management, climate adaptation and disaster mitigation is presented authoritatively and comprehensively.
We describe terminology in relation to natural, man-made and technological disasters such as hydro-meteorological, geophysical and infectious diseases, and man-made and technological disasters, including nuclear, climate, air pollution and mob and riots. The global doomsday clock maintained by the Bulletin of the Atomic Scientists is presented.
The information is targeted at resource managers, school students, the vulnerable and community groups. The portal is accessible in Sinhala, Tamil and English. We have social media and email outreach as well.
Introductory Video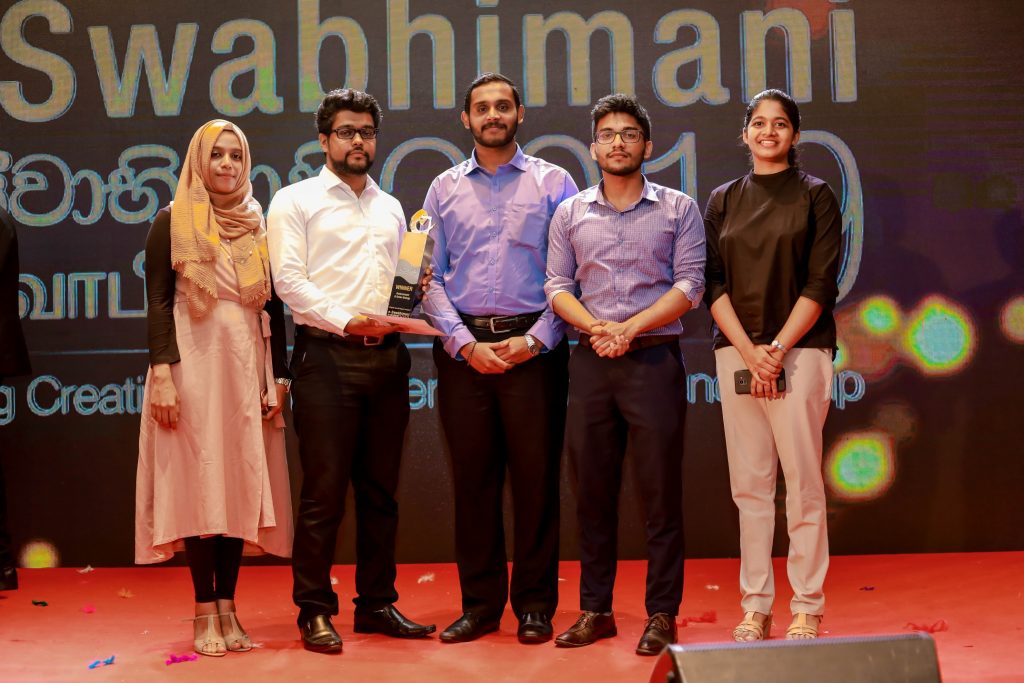 About Federation for Environment, Climate and Technology
Federation for Environment, Climate and Technology promotes research and its applications for societal benefit and ecological sustainability over the last two decades. Our work is oriented towards developing usable scientific and technological information that can be applied by users in diverse sectors.
Contributors
The team was advised by Dr. Lareef Zubair, Eng. Neil Devadasan, Prof. Jude Fernando, Dr. Ajith Gunaratne, Dr. P.H.D. Kusumawathie, Dr. M.T.M. Mahees, Dr. Vidhura Ralapanawe and Prof. Piyasena Wickramagamage.
The other team members are: Tuan Hadgie, Piushani Ellegala, Fathima Shakira, Shalini Somasinghe, Hiruni Himanga, Banuka Wijerathne, Rimza Zacky, Rushdha Salih, Mahasen Randiwela, Zahid Fazul, Divaskar Shayendra and Ruqsha Shameer. Early contributors were: Janan Visvanathan, Shifna Rameez, Chalani Malge, Ruchira Lokuhetti, Rasika Abeysinghe and Priyan Liyanage.