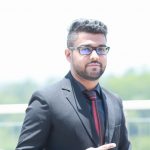 Mr. Chayana Gunathilake – IT /Communication
Chayana Gunathilake obtained his B.Sc. degree in Applied sciences from the Wayamba University of Sri Lanka. Industrial management, computing and information systems, and Statistic are the key area covered under this degree. He also has done some graphic creations, video editing, and other multimedia related work.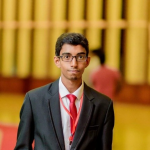 Mr. Gobishankar Sathyamohan – Environmental Sciences
Gobishankar Sathiyamohan joined as an intern environmental science field in June 2021 and he is in his final stages of completing his B.Sc. in Environmental Science and Forestry at the University of Sri Jayewardenepura. He also finished his undergraduate internship at department of Environmental economics, ministry of Mahaweli and Environment in 2019. He is passionate about the climate change, meteorology, and oceanography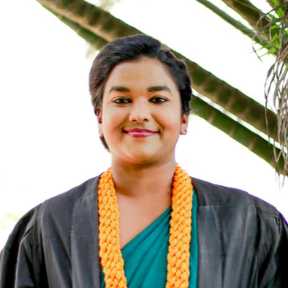 Sanduni Gammanpila – Geo Informatics
Sanduni Gammanpila is a recent graduate with a B.Sc Hons. in Applied Sciences from the University of Peradeniya, Sri Lanka's Faculty of Science, who began working at our organization in December 2020. She has studied Computer Science and Geology. She has worked as a Trainee Geologist at the National Building Research Organization in Kandy and the Geological Survey and Mines Bureau in Colombo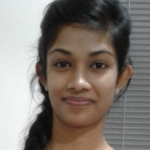 Ms. Sammani Gunasekara: Non-Fiction Writer
Sammani Vinodya was an intern nonfiction writer with a background in teaching. She has worked as a trainee teacher at Kandy's Swarnamali Girls College. She has also completed the University of Peradeniya's Extension Course in English for Professionals.