Birdlife under the building encroaching on Pinga Oya near the Mangoose-watte bridge
කන කොකා/குளத்துக் கொக்கு (Ardeola grayii)
Since there was a bird looking at the wasteland underneath the concrete building on stilts occupied the Ceramics and Bathware shop over the Pinga Oya near the so-called Mangoosewatte bridge initially identified as Pond-heron by @riyazifarook, we looked up an ornithological reference by Prof. Sarath Kotagama, Pruthiviraj Fernando, Kelum Gunasekara and Gamini Ratnavira (2014) it confirms that this identification holds – and more specifically, it is the "Indian Pond-heron" (කන කොකා (Ardeola grayii).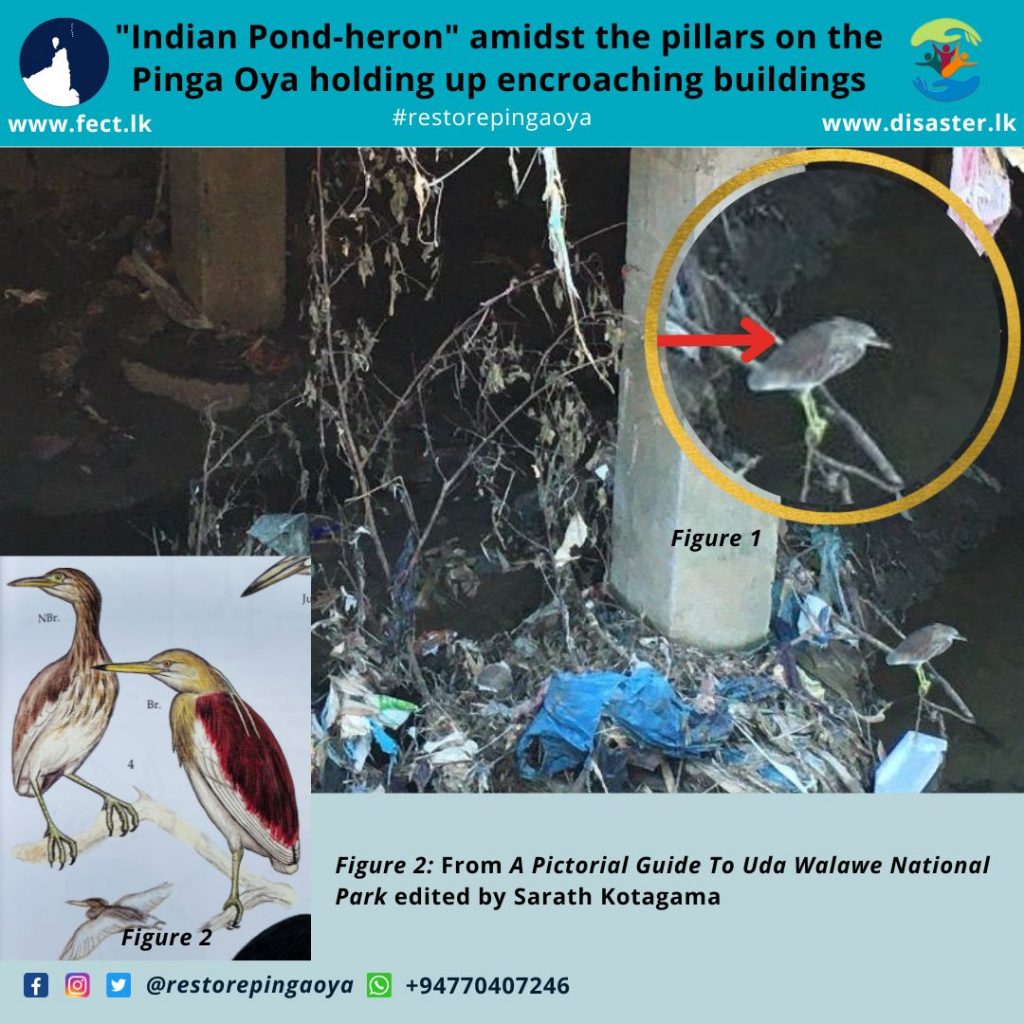 කන කොකා [Kana Koka]/Indian Pond-heron (Ardeola grayii) is a small heron. Usually found in paddy fields throughout the island. It also lives close to tanks, lagoons and marshlands. It is also found in highly urbanized and populated areas.
Average length is 46cm, Ashy-brown or purplish brown, upper back. Bill and legs yellow green. Appears with a short neck in summer, adults have long neck feathers. Its appearance is transformed from their dull colours when they take to flight. Its legs change colour in the breeding season, turning from green to bright yellow during the months of March to September. Some individuals even have red legs. Most of the time the Indian Pond-heron is very quiet, but it can omit a harsh croak. The Indian Pond-heron's voice is very similar to a human voice.
Sources: